Testimonials From the People That We Help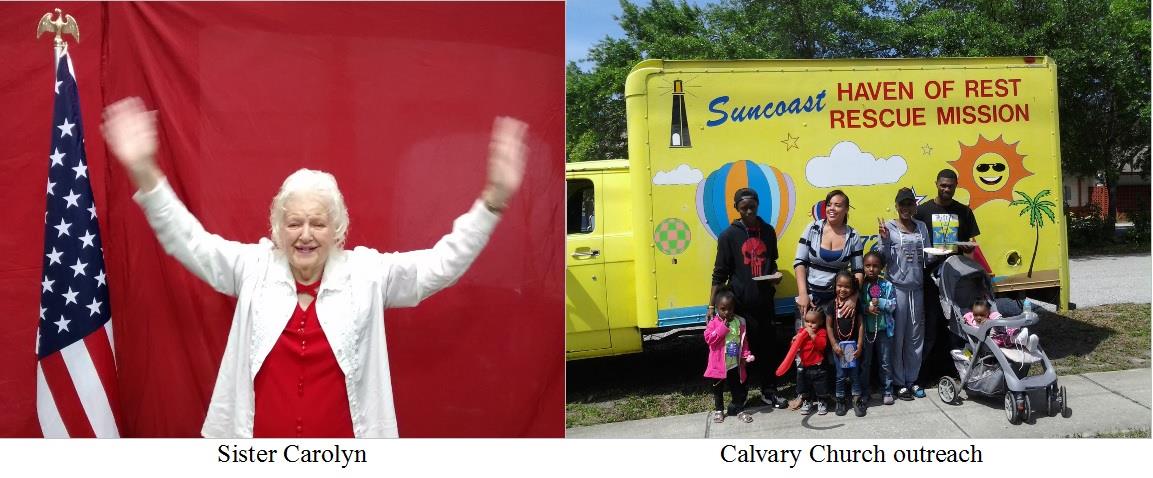 These are just a few of the many letters of thanks that we receive every week from people that we help with food, clothing and other assistance. We do not publish their real names, but these are real people with real needs that we have been able to help because of people like you who contribute to our wonderful work. We will add new testimonials on a regular basis so please come back in the future to read more.
---
4/3/17
---
I have to say that this place has been my saving grace!
The people who work here are always so polite and helpful. They go above and beyond to make sure you have all that you need.I always feel so welcomed and loved when I come here! The food is wonderful and always a great variety. Also, more than enough to feed my family.
Thank God for this place and all the people who run it!
Helene W,
Thank you so very much! I came from Indiana without nothing. I am a veteran that was in need of help getting started back over. The Rescue Mission has given me the meals that I needed to survive.
Anonymous
I just want to say that I am so thankful and grateful for your services. God is the provider and you are an example of His work. From the deepest appreciation from my heart I say God bless you all. Thank you once again.
Villanueva
Thank you Jesus for providing me and my family food to last the month. I only get food stamps as an adult student and have needs that are being met by this mission. This is a great blessing and is very much appreciated.
Thanks to God and thanks to Jesus. Amen
Mary R
I have been to Haven of Rest twice and both times they have treated me with respect and kindness. They are very friendly, humble and God filled people. I have been to a lot of pantries, but the Haven of Rest is a God send to me.
May God forever bless them.
Sheryl
I really, really appreciate the help that Suncoast Haven of Rest Rescue Mission has given to me. Thank you! I don't know what I would do without you!
Angel C,
James at the mission tells old jokes and we love his sense of humor. The food we receive will help our family of three to survive.
Thank you very, very much.
Spence, Persis and Tom
Thank you so very much from all of us who have next to nothing. Thank you very, very much.
Ronald S.
I would like to thank Suncoast Rescue Mission for always helping with food, clothing, and shoes. Thank you so much. I am very humbled. Thank you so much Suncoast Rescue Mission.
Anonymous
I thank God for this place. Your staff is friendly and the quality of the food is great. Thank you!
Jesse B
I really appreciate you for all you do to help with our needs. Thank you and God Bless
Ruby W
I love your staff so much. They are so kind, respectful and loving. They have inspired me to continue in the Word of God. They are true representatives of God's Truth and Love.
Delphine A.
To my "safe haven" My name is Cynthia L and I am writing this letter of appreciation because you have really done a great deal of support to me and my family and also to my neighbors. There were times when we did not have anything and you provided for our need. Suncoast Haven of Rest has also given me words of wisdom.
Thank you, Cynthia L.
I have been coming here for over two years at my time of need. Everyone is always so friendly and so eager to help me. I am thankful that the Suncoast Haven of Rest is a part of our community.
Tina H.
I have been coming here for a few months. I think God for the people that run this place. They are wonderful. Everyone is always friendly and make you feel at ease.
Sondra T.
I have only been here in St Pete for 2 months and I have been so blessed by this ministry. Everyone here is very blessed and friendly. I wish I had more time and I would volunteer my time as well for this ministry.
Thank you all and we love you!
Patricia W.